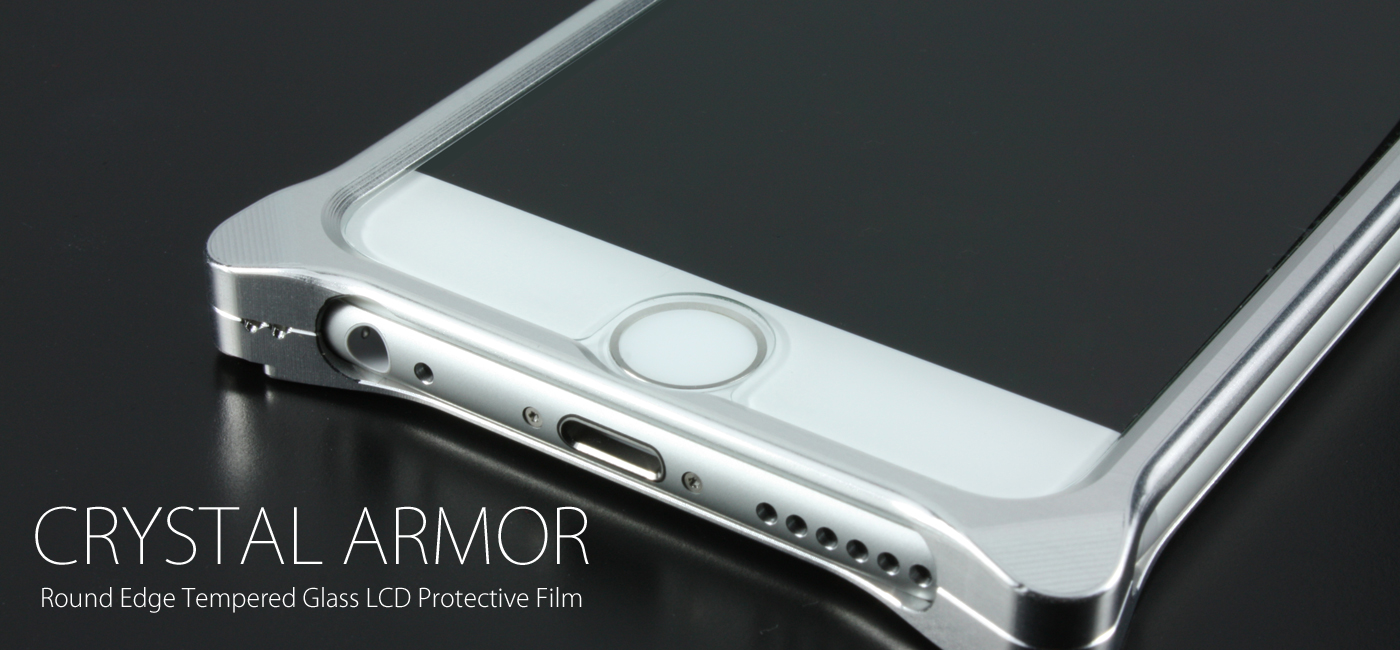 Tempered glass protective film for iPhone 8Plus/7Plus/6sPlus/6Plus produced by Glass Coating Development Division of Apeiros CO., Ltd,
perfectly match the GILD design's bumper. It is designed together since the development of GILD design's bumper.
It is designed together since the development of GILD design's bumper.
Because the edge of the iPhone 8Plus/7Plus/6sPlus/6Plus's LCD is round, ordinary bumpers end up creating a noticeable space between
the bumper and the film. This interferes with the bumper's ability to protect the phone, and with aesthetics.

Gild Design's bumper and the Crystal Armor Tempered Glass LCD Protective Film are a perfect match.
They fit together perfectly without creating any extraneous space between the bumper and the iPhone unit.


【What is Crystal Armor?】
Crystal Armor is an iPhone 8Plus/7Plus/6sPlus/6Plus tempered glass protective film produced by Apeiros Co., Ltd.
― a company developing touch panel glass coating technology. Crystal Armor's smoothness, anti-fingerprint effect,
and very clear glass improve visibility and allow for the iPhone 8Plus/7Plus/6sPlus/6Plus to be used more comfortably.
Crystal Armor also protects your screen against scratches due to everyday use and damage to the LCD screen from falls.
This film offers the best of both worlds ― durability and operability ― at a thickness of just 0.33mm.

[ Specifications ]

・Glass thickness - 0.33mm
・Fussode coat (anti-fingerprint coating)
・Round edge processing
・Pencil hardness - 9H
・Micro-fiber cloth included

*This is the same Crystal Armor product offered on the open market
Round edge crystal armor for iPhone 8Plus/7Plus/6sPlus/6Plus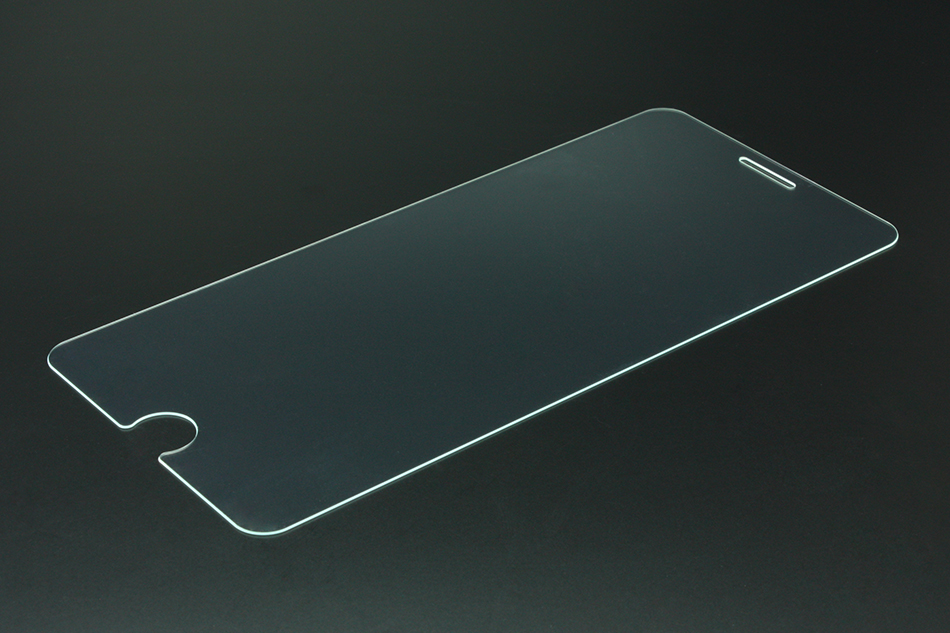 Product no:42035 / JAN:4562368455749 / Product code:GI02-33 / Price:3,000yen

Regarding postage

*For DHL
If the total value of your order is 11,999 yen or less, you will be charged 2,500 yen for shipping.
If the total value of your order is 12,000 yen or more, you will be charged 1,500 yen for shipping.


Please be sure to add your phone number on PayPal when using DHL Priority shipping.
We cannot process the shipping if this information is not included on the invoice.
Regarding the order.
Please read carefully the following before making an order.

We will send a notification regarding the date of delivery individually by email.

The shipment will be in the order as we received them. However, Order colors, and mixed color cases will take time to prepare, this might change the shipping order.

Before making an order please be sure to set your mail to receive messages from info@gilddesign.com.

When the order is complete an auto reply message will be send to you. If you cannot receive the message, please contact info@gilddesign.com after setting the domain.

※iPhone.iPad are trademarks of Apple Inc.
※The trademark'iPhone'is used with a license from Aiphone K.K.