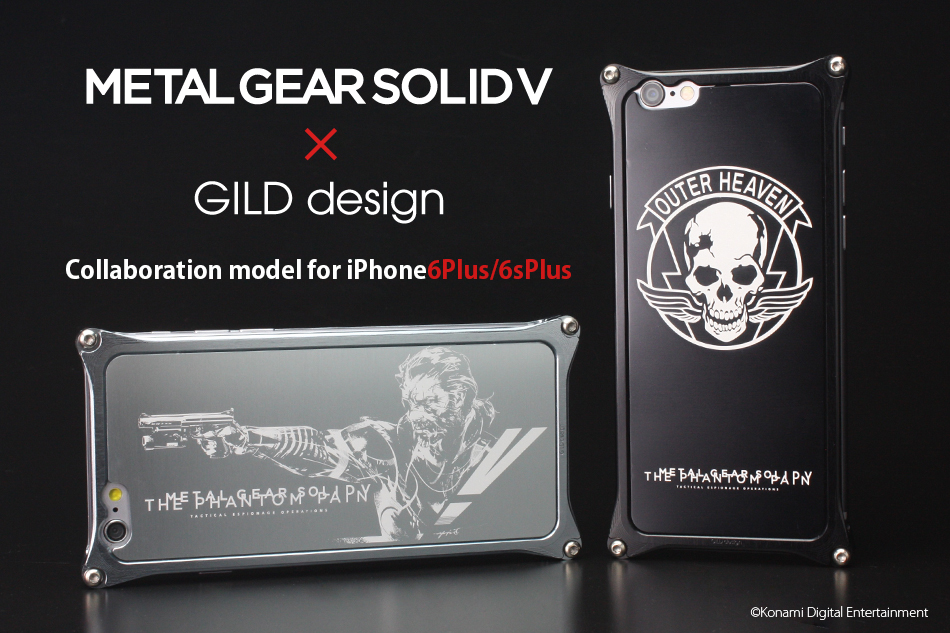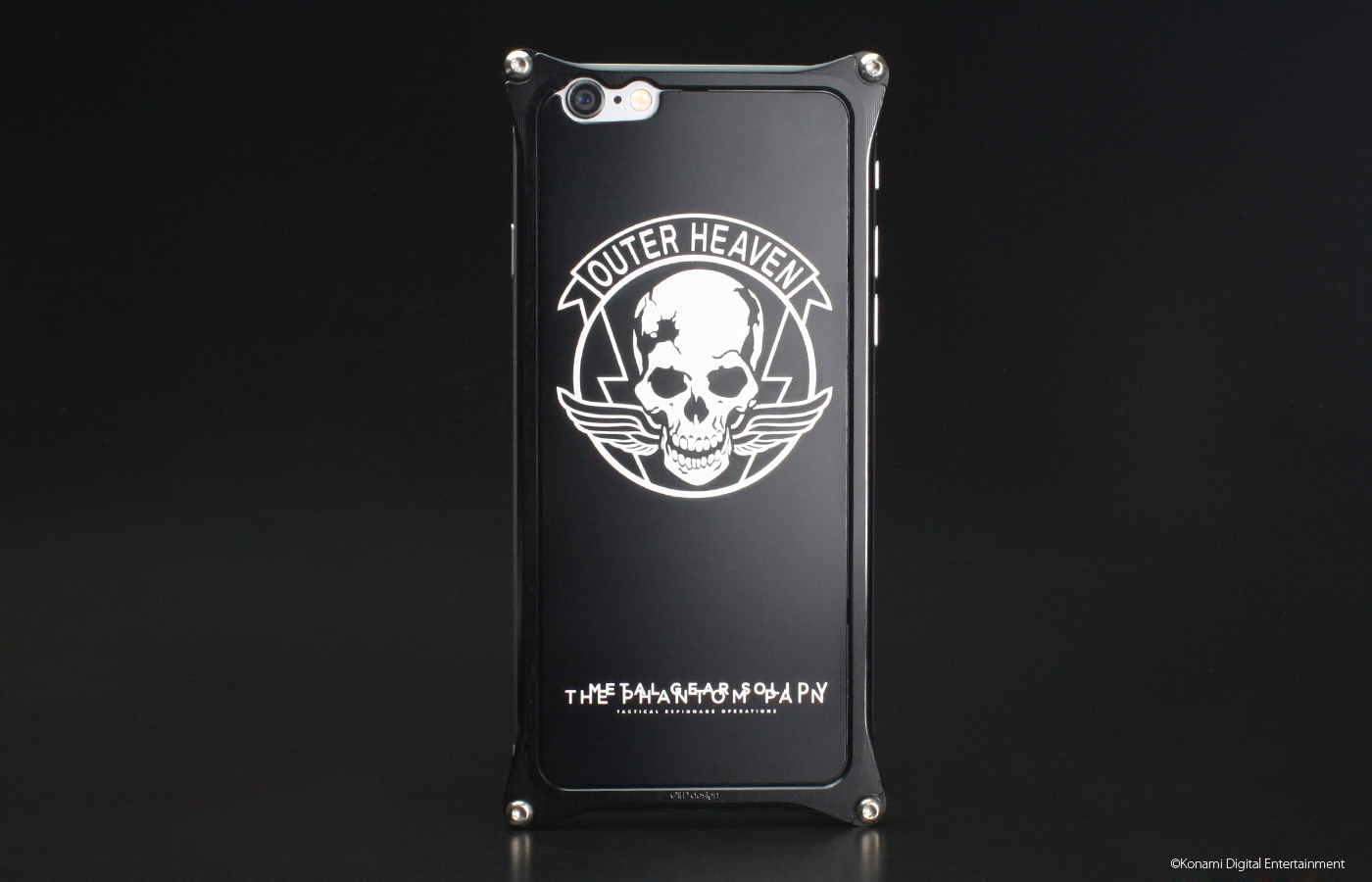 METAL GEAR SOLID V: OUTER HEAVEN Ver. for iPhone6Plus/6sPlus
item number:GIKO-242MG5
Color :Black
Material:Duralmin A2017S( Body )、Stainless( bolts )
Weight: 59g
Price:12,000yen

Aluminum protective back panel included
(This Aluminum back protective panel can be removed or reattached)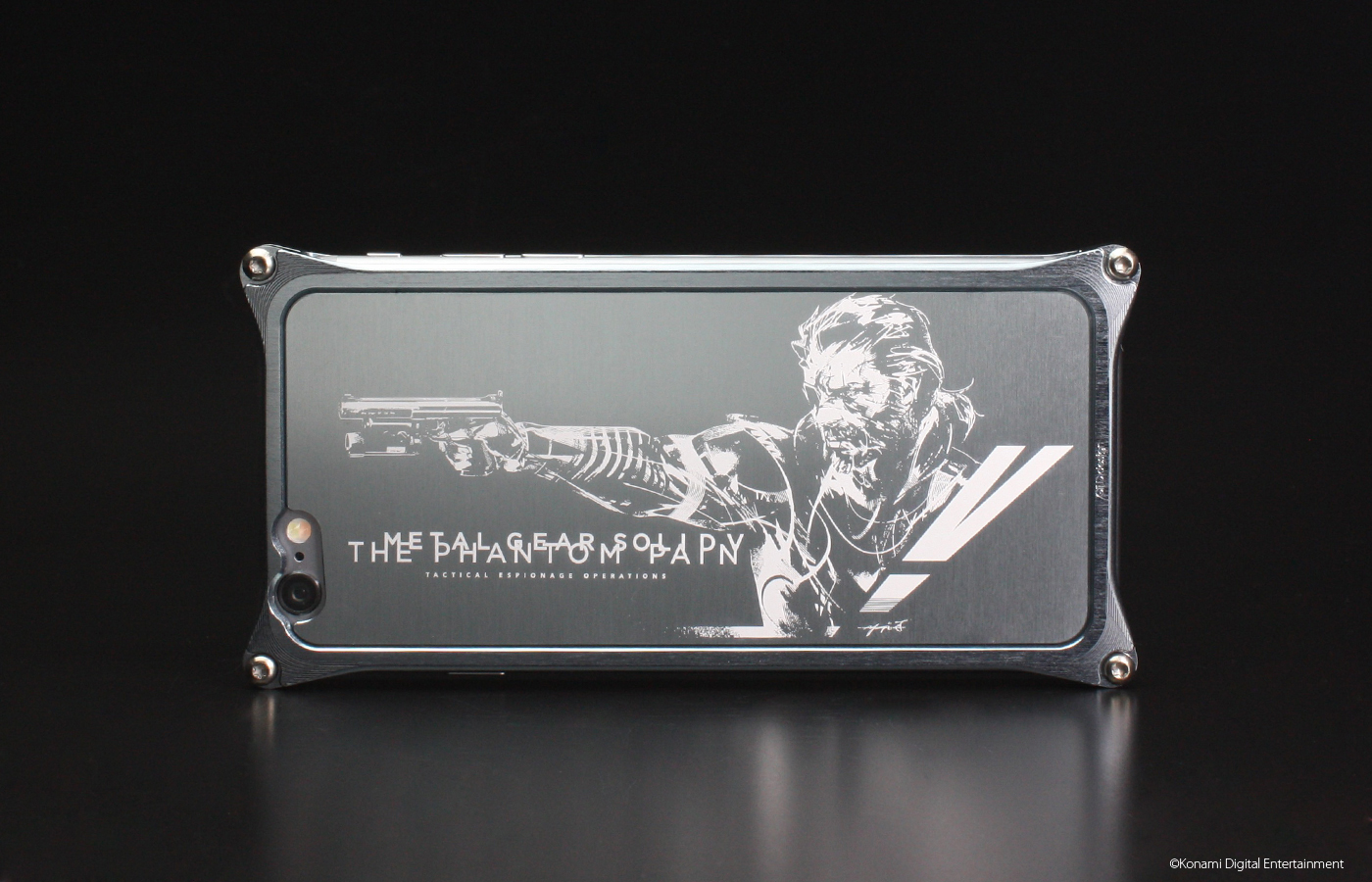 METAL GEAR SOLID V: Snake-02 Ver. for iPhone6Plus/6sPlus
item number:GIKO-242MG7
Color :Gray
Material:Duralmin A2017S( Body )、Stainless( bolts )
Weight: 59g
Price:12,000yen

Aluminum protective back panel included
(This Aluminum back protective panel can be removed or reattached)

DHL Priority shipping
The standard shipping method to overseas is via EMS and the delivery time will take about a week to be delivered.
Shipping method can be change to DHL priority for additional charge of 1,500 JPY.
The ordered product will be delivered to the US within 2 days at minimum.
Customers who wish to have the item delivered sooner please use the DHL priority shipping.
Shipping rates
If the total amount of order is bellow 11,999JPY, we charge 2,000 JPY for the shipping.
If the total amount of order is more than 12,000JPY, we will carry the shipping fee.
Free shipping is not applied for orders that exceeds 12,000 JPY with DHL priority shipping fee of 1,500 JPY.
Customers who orders with a total amount below 11,999 JPY will be charge 2,000 JPY for shipping and 1,500 JPY
for DHL priority shipping if requested.


Please be sure to add your phone number on PayPal when using DHL Priority shipping.
We cannot process the shipping if this information is not included on the invoice.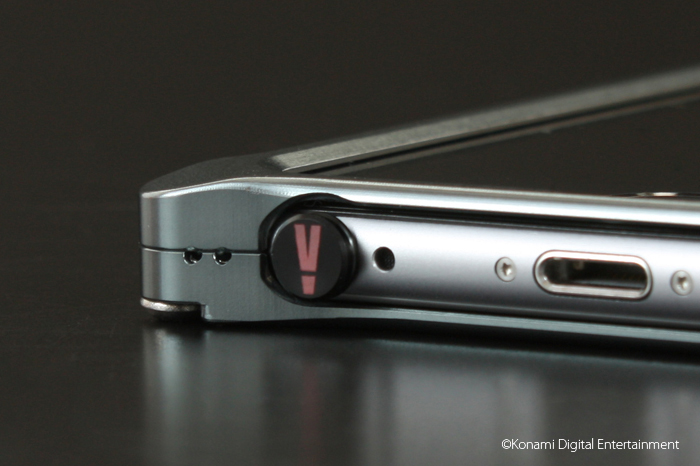 This METAL GEAR V Collaboration Model is attached with one special aluminum made Earphone jack cover
which has a V laser imprinted logo than you can only get with this model.
The Earphone jack cover in this model have 2 colors, and this is made by anodizing it twice.
Regarding the order.
Please read carefully the following before making an order.

We will send a notification regarding the date of delivery individually by email.

The shipment will be in the order as we received them. However, Order colors, and mixed color cases will take time to prepare, this might change the shipping order.

Before making an order please be sure to set your mail to receive messages from info@gilddesign.com.

When the order is complete an auto reply message will be send to you. If you cannot receive the message, please contact info@gilddesign.com after setting the domain.
Warning
・Please understand that we are not responsible for any breakage, or damage that may be caused by actions that were not suggested in the instruction.

・This product is made of Duralumin, which interrupts the signal from the back of the iPhone. It is possible that might lower the phone reception.

・This product is anodized. There are two dots that were not anodized on the inside of the case. These are the electrical connection places that will not catch the color during the anodizing process, and it is not a defect.

・This product is designed for iPhone6Plus/6sPlus.

・This product is not made to protect the iPhone6Plus/6sPlus completely from all kinds of damage. Please notice that we will not be responsible for any breakage, loss, damage, or data loss of the iPhone.

・By using silicone shock absorber sheets, our product is designed to prevent the iPhone and the aluminum case from touching each other, and it is not designed to protect the iPhone from all damage.

・Please be aware that our company will not be responsible for any damage on your iPhone when using the case such as scratches, cracks on the screen, and data lost.

・We might make changes on the case functions, appearance, or package contents without giving a notice.

・There are possibilities that chargers and earphones that are made by companies other than apple cannot be used. (The diameter of the earphone jack is 8.5mm)

・Any protection film under 0.2mm can be used. However, depending on the type of the film there will be possibilities that the film make a gap between it and the screen.

・This case is made of aluminum! Please be careful on the sharp edges when installing the case.

・There is a top and bottom in this product. Please be sure that the circular cut on the case will go to the earphone jack side.

・After putting the wrench firmly into the screw, please fasten it with the right amount of force to prevent the screw from breaking.

・Please note that as the characteristics of anodizing, it is difficult to produce the same color.
There are possibilities that color differs from the image due to the production lot